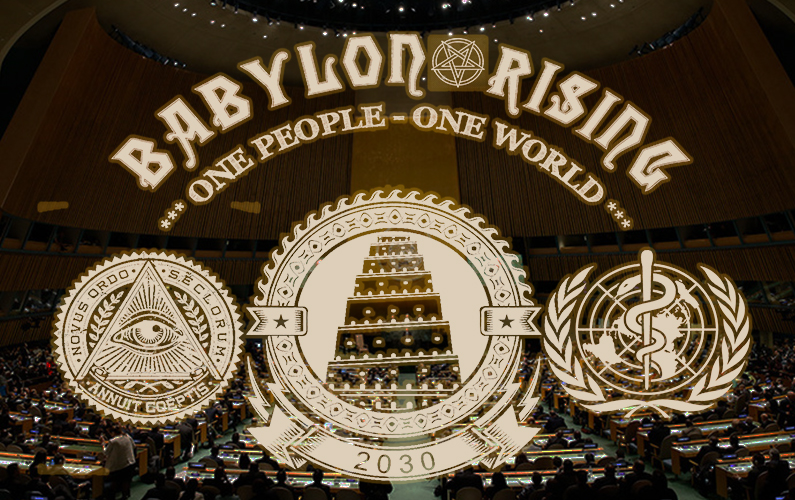 Babylon Rising – part 6a The Final World Dictatorship
The Global 'Technocratic' Dictatorship
– The Technocracy –
Part 6a of 7
In this post:
 The Technocratic World   – The 'New Normal'
Patrick Wood Exposes the Technocracy Agenda
 Capitalism Is Dead
 Technocracy – The Looming Global Scientific Dictatorship
Rebuilding Babel: Toward The Endgame of Technocracy
The Rise of Technocracy
Patrick Wood's 12 Days of Technocracy
Disclaimer:
The author of Unleavenedbread.co.za is not a qualified doctor or a medical professional. I am also neither an activist or a protestor of any sort and will neither organise, promote or participate in any protest action (my reason for this will be explained in the final post of this series).
My interest is purely that of Biblical Prophetic interpretation. I have no earthly allegiance to any governmental powers or opposing parties/organisations.
My Kingdom affiliation is not of this world.
The information contained on this site is for your consideration and your further research. The information is intended to broaden the horizons of the reader and to expose him/her to information that is not talked about or even considered in the mainstream media. Viewpoints are not forced upon any reader. You, the reader, are trusted to discern for yourself while browsing the pages of this website, what is true and untrue.
The author of Unleavenedbread.co.za does not necessarily agree with, support, or endorse everything that is posted, or linked to on any of our pages. Viewpoints expressed in some articles posted on this site do not necessarily represent the viewpoint of the author of this website.
And have no fellowship with the unfruitful works of darkness, but rather reprove* them.
Ephesians 5:11 (KJV)
*(expose, bring to the light)
Due to the volume of content for this subject it has been necessary to extend this series to seven parts. In addition I have found it necessary to provide part 6 as two parts i.e. '6a' and '6b'  due to the volume of subject content.
The final part 7 will cover the Biblical perspective – as I see it that is.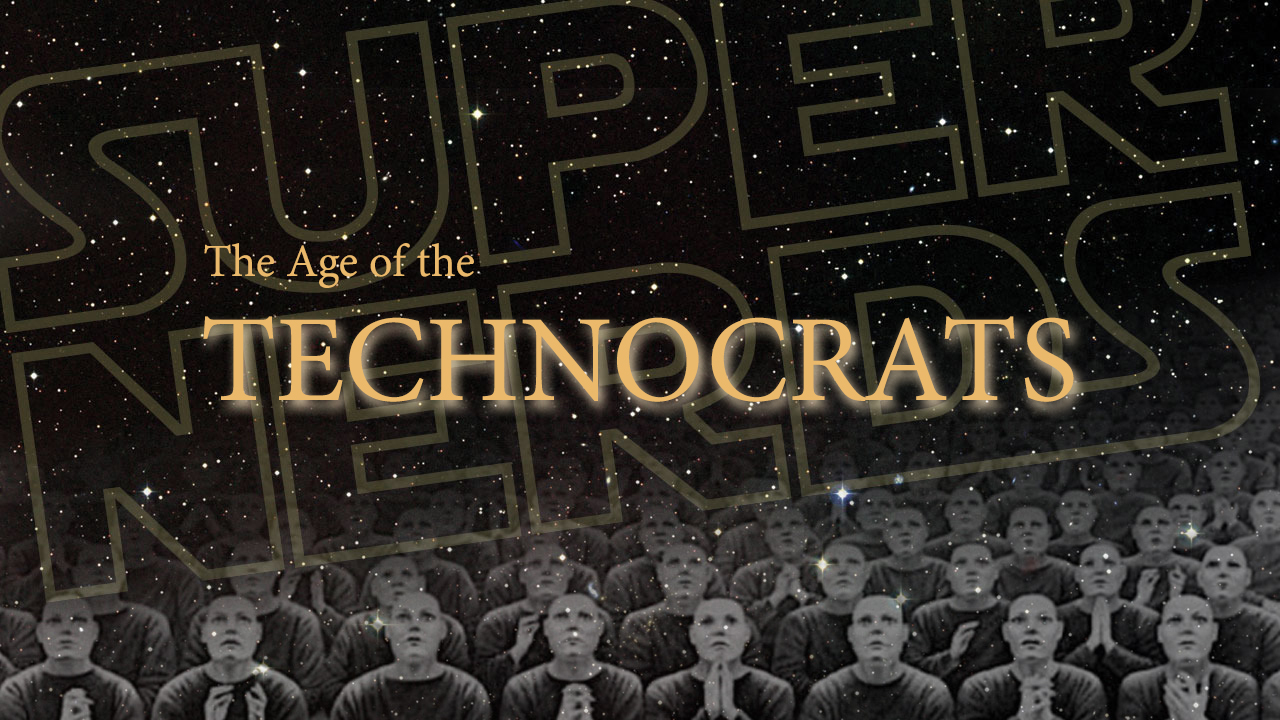 The Technocratic World   – The 'New Normal'
We are living in a world today that is fast being transformed before our very eyes. The world that we have grown accustomed to is about to radically change. COVID 19 presented the opportunity for change and those individuals that have desired radical change for decades now will not let this manufactured crisis go to waste. We are being herded as human cattle into a 'new normal' that we are not going to like.
Our world of capitalism, democracy, sovereign nation-states and individual freedom is about to be changed. We are moving into a world of 'technocratic governance'. This is a world where the 'god' is science and technology. Those who want to bring about this change are not looking to rule in any regular political fashion either. They want to rule from behind the curtain through the means of science and technology.
Technocracy is a concept that few people may understand and certainly before this pandemic I was not aware of what a Technocratic Dictatorship would look like. From my online research, it seems clear to me that most people fear an imminent 'Communist', 'Fascist' or a 'Socialist' styled world government of sorts ruled by an evil, 'Antichrist' tyrant. This anticipated central world government is often proclaimed as the 'New World Order' government or an overarching One World government.
Understanding 'technocracy' has been the missing piece of the puzzle for me and understanding the subject has helped me tremendously, especially with regards to an end-time global power and how it fits into the Biblical narrative. Understanding the goals of the technocrats will definitely assist you with understanding the United Nations Sustainable Development Goals and will also provide you with a much clearer understanding of why this pandemic 'crisis' was created/required in order to bring about the societal and behavioural changes necessary to advance the world toward a Technocratic authoritarian order. This will create the much desired 'new normal' for the globalists  – the Technocrats – the ungodly and super wealthy 'super nerds' who want to change the world based on their worship of science and technology.
The technocracy movement is a social and ideological movement that arose in the early 20th century. This technocracy movement proposed replacing politicians and business people with scientists and engineers who had the technical expertise to manage the economy. During this pandemic, we have often heard the media and politicians referring to the 'experts', either scientific or medical, for advice and guidance. We have witnessed the emergence of the 'experts' in science and technology as the real leaders i.e. the technocrats. We have been groomed to praise these 'experts' and also the 'frontliners' as our saviors in a time of need.
I must state however, that although many of these 'technocrats' are easily identifiable, it is my view that there is still a higher level of control behind the curtain of these power-hungry technocrat super nerds. There is a group of 'elite' who have longed for world rulership and control for centuries and are utilising technocracy as their means to an end. Anyway regardless of my view on this, these individuals will attain their goal of ruling the world albeit for a very short period of time. More on this though in the final part seven.
…………………………………………..
Technocracy is an ideological system of governance in which a decision-maker or makers are elected by the population or appointed on the basis of their expertise in a given area of responsibility, particularly with regard to scientific or technical knowledge. This system explicitly contrasts with representative democracy, the notion that elected representatives should be the primary decision-makers in government, though it does not necessarily imply eliminating elected representatives. Leadership skills for decision-makers are selected on the basis of specialized knowledge and performance, rather than political affiliations or parliamentary skills.
The term technocracy was originally used to advocate the application of the scientific method to solving social problems. Concern could be given to sustainability within the resource base, instead of monetary profitability, so as to ensure continued operation of all social-industrial functions. In its most extreme sense technocracy is an entire government running as a technical or engineering problem and is mostly hypothetical. In more practical use, technocracy is any portion of a bureaucracy that is run by technologists. A government in which elected officials appoint experts and professionals to administer individual government functions and recommend legislation can be considered technocratic. https://en.wikipedia.org/wiki/Technocracy
…………………………………………..
Techies Have Been Trying to Replace Politicians for Decades
They want to replace politicians with engineers and our modern financial system with one backed by the laws of science. They dream of a world without scarcity, where the miracles of technology can easily meet the needs of everyone in the nation.
No, we're not talking about today's Bitcoin-hawking Silicon Valley techno-utopians. We're talking about Technocracy Inc., an organization founded in 1931 to promote the ideas of a man named Howard Scott.
Scott saw government and industry as wasteful and unfair. He believed that a new economy run by engineers would be more efficient and equitable. His core idea was that what he called the "price system"—essentially the capitalist economy and the fiat currencies it uses—should be replaced with a new economic system based on how much energy it takes to produce specific goods. Under Scott's plan, engineers would run a new continent-wide government called the Technate and optimize the use of energy to assure abundance. 
https://www.wired.com/2015/06/technocracy-inc/
…………………………………………..
The Global 'Technocratic' Framework of Power and Control
For those who may be struggling to visualise how a global Technocratic Dictatatorship will function, let me illustrate by using this COVID pandemic. It should be clear to everyone that the United Nations World Health Organisation provided all member nations with the guidelines and directives for the containment and treatment of the pandemic. There may appear to have been a slight amount of flexibility at the national level with regards to implementation of certain aspects, but the overall brief was the same. Even down to the jargon used. The World Health Organisation was positioned as the pandemic 'expert' who directed the international response to the crisis. It is clear that WHO possessed both authority and support from the international member states, which consists of most countries of the world. It is also evident from this pandemic that the political figures in our governments have been rendered powerless and have been reduced to mere figureheads in this meltdown. The briefing from the political leaders was only the reading of the script provided by the 'experts'.
In part five under the header 'The Global Governance Infrastructure of The United Nations,' I provided an outline of the United Nation affiliates, Programmes and associated 'Specialised Agencies'. The list is vast. Consider that this list of affiliates contains disciplines including the World Monetary Fund, Environmental, Human Settlements, Food Programme, Agriculture, Labour, Maritime etc. The list is vast and comprehensive in terms of disciplines covered.
Below is a copy of the United Nations 'overview' from part five for reference:
Overview
The United Nations is an international organization founded in 1945.  It is currently made up of 193 Member States.  The mission and work of the United Nations are guided by the purposes and principles contained in its founding Charter.
Due to the powers vested in its Charter and its unique international character, the United Nations can take action on the issues confronting humanity in the 21st century, such as peace and security, climate change, sustainable development, human rights, disarmament, terrorism, humanitarian and health emergencies, gender equality, governance, food production, and more.
The UN also provides a forum for its members to express their views in the General Assembly, the Security Council, the Economic and Social Council, and other bodies and committees. By enabling dialogue between its members, and by hosting negotiations, the Organization has become a mechanism for governments to find areas of agreement and solve problems together.
The UN's Chief Administrative Officer is the Secretary-General.
2020 marks the 75th anniversary of the United Nations.
https://www.un.org/en/sections/about-un/overview/index.html
Consider then that these affiliate organisations, coupled with their perceived scientific and technical 'expertise', would serve to provide guidance to all member states in just about any discipline. This group of organisations will, therefore, provide the framework for an eventual Global Technocratic Dictatorship. We can also witness this UN centralised influence through the global warming/climate change initiatives. Eventually, member states will lose almost all authority in sovereign matters and will be dictated to by these organisations. This is to a large extent already happening, but the influence and authority will grow exponentially over the next ten years through the Sustainable Development goal initiatives – Agenda 2030.  The United Nations organisations and the 'technocrats'  are well and truly positioned in the drivers seat.
Governments and societies have themselves created this web in which we will all be caught up in. The Technocrats will seize power and we will lose all freedoms as a result.
But fear not, our Heavenly Father has a Global Plan of His own. The days of Mans rule on this earth are numbered and is shortly coming to an end.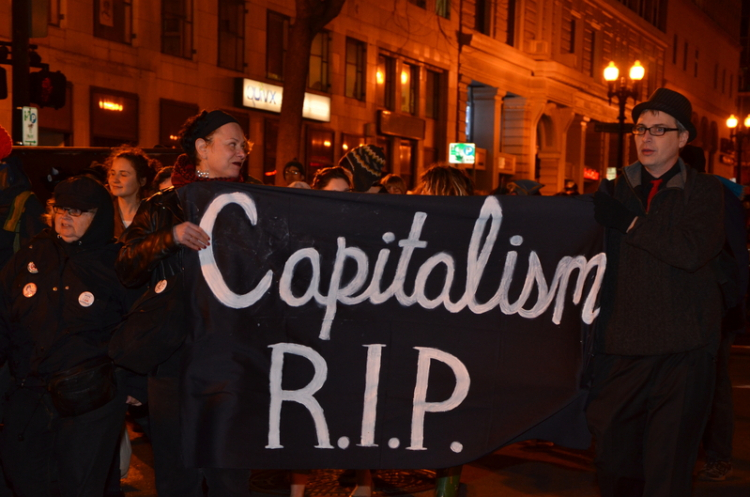 Capitalism Is Dead
I am almost certain that most people do not realise that economic capitalism is dead. Well, it may not be absolutely dead yet but it is certainly on life-support and has been since 2008 and possibly long before that. The demise of the capitalist economic model has long been desired by the technocrats and there is no doubt in my mind that they are behind the destruction of it.
It was broken before the pandemic through dependency on the twin life-support mechanisms of central bank money and a mountain of debt. I found figures showing that available money, printed and digital, was in the region of $5-80 trillion whereas debt was surpassing $255 trillion. The money game has long been over.
The proclaimed COVID pandemic is the crisis that they have dreamt of. The economic fallout from the pandemic has sealed the fate of capitalism – it's over. You will see from the Davos quotes listed below that the death of capitalism was already being proclaimed in sessions back in January. Niall Ferguson, the 'expert' who advised the UK government on the projected death rate from COVID 19 to be in the hundreds of thousands was one of those who announced the death of capitalism at Davos. This was even before COVID 19 was officially proclaimed as a global pandemic. Was he a very astute, 'prophetic' voice or was he preparing to play his part in destroying capitalism? You decide.
….Oh and let me again state that I do not deny that people are sick and dying of disease but my belief is that this is quite normal and is due to a lifetime of poor lifestyle and dietary choices coupled with environmental conditions, including stress. I reject the idea of a contagious virus…..
There is no doubt that the poor people of societies across the world are being severely economically affected by the pandemic but the major part of the financial effect is being felt in the middle classes of society. It is the middle class who operate high capital businesses whether in the manufacturing, tourism or hospitality sectors etc – or of course they may simply be employed in such businesses. It is mainly these 'middle class' businesses that are closing down or on the brink of closure as a result of the pandemic. The middle class is being marginalised by this pandemic.
You may not accept this as fact but either way, you will face this reality in the near future. If you are reading this article then you are that target 'middle class'.
As I have said before in this series, the target of this pandemic is partly to reduce the impact that the 'middle class' is having on the planet through high consumerist habits and what is considered as the unnecessary consumption of excessive 'luxuries' – either entertainment, travel, dining out and luxury goods etc.
If you have not familiarised yourself with the United Nations Sustainable Development Goals as yet then I highly recommend that you do. The 'middle class' are perceived as generating a far larger than necessary carbon footprint, which in the minds of the technocrats is one of the areas contributing to an unacceptable and accelerated climate change and also widening the inequality gap.
Thousands of businesses have been culled from the surface of the planet through this pandemic, never to return. The hospitality, travel and many other small industries have been shattered. Why was this allowed to happen? The only reason that it was allowed is that it was the goal in the first place.
Another goal of the pandemic is to destroy capitalism and introduce a new 'technocratic' economic model serving all stakeholders – or so they claim. This model will be designed to meet the needs and not the desires of the world's population. The only portion of capitalism that will be allowed to remain is that which is considered absolutely necessary for the collective.
The main problem is that our global economic model is broken. It was broken before the pandemic; already dependent on the twin life-support mechanisms of central bank money and a mountain of debt. 
Capitalism is on death row and will soon be put to death and replaced with a 'technocratic' economic system.
Isn't it ironic that the super-wealthy on this planet are seemingly the ones who are now calling for the demise of capitalism. Those who have become extremely wealthy already, mainly through the capitalist system, now want a world free of excess for anyone else.
Ask yourself where all the diamonds, gold, oil and other resources which have been plundered for centuries are. Who possesses all these treasures? And we are expected to trust these same individuals to preserve the planet for future generations.
'Those who control the resources will control everything in the future'
– Patrick Wood –
Quotes from the future of capitalism – World Economic Forum (Davos 2020)
https://www.weforum.org/agenda/2020/01/quotes-on-the-future-of-capitalism-davos-2020/
"Capitalism as we have known it is dead. This obsession we have with maximising profits for shareholders alone has lead to incredible inequality and a planetary emergency."
That was Marc Benioff at the 'Stakeholder Capitalism: What Is Required from Corporate Leadership?' session.
…………………………
"Business leaders now have an incredible opportunity. By giving stakeholder capitalism concrete meaning, they can move beyond their legal obligations and uphold their duty to society. They can bring the world closer to achieving shared goals, such as those outlined in the Paris climate agreement and the United Nations Sustainable Development Agenda. If they really want to leave their mark on the world, there is no alternative."
Professor Klaus Schwab in his op-ed ahead of the meeting: Why we need the 'Davos Manifesto' for a better kind of capitalism
…………………………
"The whole way that we do business, that we live and that we have grown accustomed to in the industrial age, will have to be changed. We will have to leave that behind us in the next 30 years and we have to come to completely new value chains."
Chancellor Angela Merkel told the audience at her special address.
…………………………
"Capitalism is the worst of all possible economic systems, apart from all the others that have been tried from time to time."
In 1939, The Technocrat magazine wrote:
Technocracy is the science of social engineering, the scientific operation of the entire social mechanism to produce and distribute goods and services to the entire population.
'The magazine went on to explain that Technocracy eschewed capitalism, free enterprise, elected politicians and that it sought to create a resource-based economic system where scientists, engineers and technicians would be the sole planners and controllers of society.' – Patrick Wood
"the fundamental basis of technocracy is a faith in an efficiency so great that maximum results are obtained by minimum effort."
Professor Jean Meynaud (1914-1972)
Professor of Political Science at the University of Paris and widely known as a leading political scientist in Europe.
He further wrote,
'Let us suppose that in a world in which the profit motive becomes more and more paramount, the political authorities (as is already partly true) failed to keep a close watch on the activities of technologists, who do not all have the public interest at heart; in the end, the effect would be a barely perceptible evolution towards a regime which would be democratic only on the surface. The elected representatives would be deprived of the substance of their power… The democratic principle would then be nothing more than the 'front' (as skeptics say it has always been) behind which the true leaders of the country would justify or disguise their domination.'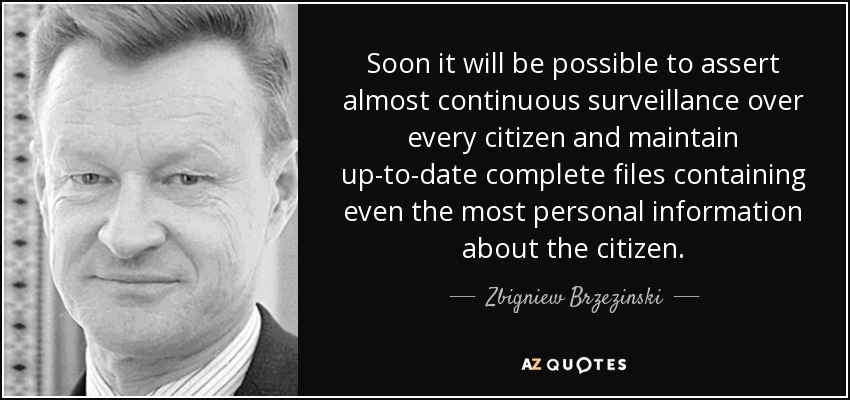 "If you want a vision of the future, imagine a boot stamping on a human face – forever."
George Orwell – in his book Nineteen Eighty-Four: 
Technocracy – The Looming Global Scientific Dictatorship

Editor's note – 'technocracy.news':
The 'technocracy.news' website is owned, operated and curated by Patrick Wood, author of Technocracy Rising: The Trojan Horse of Global Transformation, Technocracy: The Hard Road to World Order and co-author of Trilaterals Over Washington with the late Antony C. Sutton.
This website is not about bashing technology. It is about Technocracy. We love technology when it serves us. We resist all those who would use technology to control us against our will. Technocracy is the clear and present danger to humanity but it cannot be resisted until it is understood. Please read this entire page to kick-start your journey. – Patrick Wood, Editor, Author
Patrick Wood is a leading and critical expert on Sustainable Development, Green Economy, Agenda 21, 2030 Agenda and historic Technocracy. He is the author of Technocracy Rising: The Trojan Horse of Global Transformation (2015) and co-author of Trilaterals Over Washington, Volumes I and II (1978-1980) with the late Antony C. Sutton.
https://www.technocracy.news/quick-start/
………………………………………………….
Rebuilding Babel:
Toward The Endgame of Technocracy
 TN Note: This article was written by Patrick Wood on February 24, 2015, and is as relevant today as it was then.
When I was a young financial analyst in 1978, I met Antony Sutton at a gold conference in New Orleans. It took us about 30 minutes of discussion to realize that the Trilateral Commission was in process of hijacking the entire Administration of newly elected president, James Earl Carter.
Founded by David Rockefeller and Zbigniew Brzezinski, the Commission openly and repeatedly stated that it wanted to create a "New International Economic Order."
Neither Sutton nor I picked up on the thought that the big hijack was not really a political coup, but rather an economic one. It's just that they needed the help of the Executive Branch of our government to pull it off.
As a result, they have maintained a hammerlock hold on the entire trade and economic policy machine that has driven the world into a seemingly broken international system of finance and economic development. Broken is an understatement: Perhaps "spiraling out of control" is a better description.
But, there is another side to the story that is much darker, presenting a clear and present danger to our Republic. That is, Technocracy.
It is plainly evident today, with 40 years of historical examination behind it, that the "New International Economic Order" was really "new" and envisioned historic Technocracy as replacing Capitalism altogether. Technocracy was based on energy rather than money and its system of supply and demand that regulates pricing.
Some distinctives of Technocracy include:
• Elimination of private property and wealth accumulation
• Replacing traditional education with workforce training
• Micromanaging all energy distribution and consumption
• Driving people to live in a limited number of cities and off of rural land
• Enforcing a balance between nature's resources and man's consumption of them.
Are you thinking that this list is vaguely familiar? You should because it represents the modern manifestation of programs like Agenda 21, Sustainable Development, Smart Growth, Smart Grid, Cap And Trade, Climate Change, Common Core, massive surveillance operations and a whole lot more. All of this has been brought to us by the machinations of the Trilateral Commission and its members since 1973, and it is all part of its master plan to completely replace capitalism with Technocracy. This is their "New International Economic Order"!
What does Smart Grid have to do with Common Core? They are both elements of Technocracy. What does Sustainable Development have in common with Smart Growth? Technocracy. Climate change and total surveillance? You guessed it.
It is all part of the same economic coup started in 1973 and if left unchallenged, it is going to deliver us straight into a Scientific Dictatorship from which we will not be able to recover.
If I am even remotely correct in my analysis, then we had better figure out who the real enemy of the American Republic is.
Ignorance is not the enemy; Ignorance merely hides the enemy and his agenda, but it can be quickly remedied with sufficient illumination and knowledge.
Politicians are not the enemy, whether liberal or conservative. Technocrats hate politicians because they are incapable of running a technological society, but they use politicians whenever it can advance their agenda.
The government itself is not the enemy, but technocrats control certain parts of the machinery of government in order to implement their Technocracy agenda.
In fact, the enemy is Technocracy. Technocrats are human, embedded, entrenched, single-minded, amoral, highly trained, hardened, with unlimited funding. They are master strategists, master propagandists, fully networked and maintain a constant cover-up of their actions. They have worked their way into the fabric of our society from the highest levels of the Executive Branch down to the lowest levels of local government.
The hard-core technocrats in government have virtually neutered every elected body in our nation, from Congress down to state legislatures.
 Even when Congress passes legislation that gives direct marching orders to Obama and his Administration, they are simply ignored. When Obama wants his own action without going through Congress, he simply creates Executive Orders, Memorandums or Signing Statements.
To be fair to Obama, he is not a technocrat, but only a puppet thereof. All of the Technocracy puppet-masters are lurking and executing behind the scenes.
Take Trilateral Commission member John Podesta for instance. Podesta is Senior Policy Advisor to Obama for Climate Change. In the 1990s under Clinton, Podesta invented and perfected the policy of ruling by Executive Orders, and now he is coaching Obama. Just before he took this position last year, Podesta had just finished up working with a high-level climate-change planning group at the United
Nations that called for global reforms and renewed initiatives.
Even the New York Times acknowledges, "the architect of Mr. Obama's climate change plan is none other than his senior counselor, John D. Podesta." The same NYT article also quoted Speaker of the House John Boehner as saying, "This announcement is yet another sign that the president intends to double-down on his job-crushing policies no matter how devastating the impact for America's heartland and the country as a whole."
All complaining and whining aside, Congress remains completely impotent to stop or even slow either Podesta or his prodégé Obama. This is how Technocracy works: In the name of (false) science, they tell you what to do and you do it.
Please be clear on this – people like John Podesta are not socialists, Marxists, communists or fascists. They are Technocrats who are bent on imposing Technocracy that will ultimately destroy capitalism and install themselves as the unelected and unaccountable leaders of the New International Economic Order.
It's a Scientific Dictatorship.

 For those who think this is all too inconceivable, consider what Christiana Figueres stated on February 3, 2015:
"This is the first time in the history of mankind that we are setting ourselves the task of intentionally, within a defined period of time to change the economic development model that has been reigning for at least 150 years, since the industrial revolution…That will not happen overnight and it will not happen at a single conference on climate change. It is a process, because of the depth of the transformation." [Emphasis added]
Figueres is the Executive Secretary of the U.N. Framework Convention on Climate Change, and is the undisputed global driver for implementing climate-change policies and Sustainable Development.
Perhaps you can understand why I sub-titled my newest
book, Technocracy Rising, as "The Trojan Horse of Global Transformation." That's what it is. People all over the world are rushing to climb aboard this "green" horse but the product being delivered is pure destruction. They are being played like fiddles in a symphony orchestra. They are collectively being deceived into thinking that Utopia is straight ahead – but instead of Utopia, they are going to get dictatorship.
Indeed, it's time for a national discussion on Technocracy. The technocrats who are bent on transforming America must be identified, challenged and stopped.Maybe that's what you want. Not me. However, understand that we will not uproot Technocracy as long as we think we are fighting communists, socialists, Marxists and Fascists. That's the wrong enemy, and while you might knock them all into oblivion, the technocrats will quietly move toward their goal of transforming the world into a Technocracy.

© 2015 Patrick Wood – All Rights Reserved
The Rise off Technocracy
Technocracy Was a Big Movement in the 1930s
Technocracy was originally designed as a replacement economic system for Capitalism and Free Enterprise, masterminded by prominent engineers and scientists at Columbia University in 1932. It was to be a resource-based economic system that used energy credits as its accounting system, rather than currency as we know it today.
The Technocracy ideology turned into a movement when Technocracy, Inc. was founded in 1934 by Howard Scott and M. King Hubbert. Together, they wrote the Technocracy Study Course that became their go-to bible for all the meetings they held throughout the U.S. and Canada. At the peak, this membership organization had over 500,000 dues-paying members.
Technocracy Went Into Decline in the 1940s
Public appeal for Technocracy began to fizzle by the end of the 1930s, especially after the Hearst newspaper empire banned all of its writers from covering Technocracy. A parallel organization had a brief life in Nazi Germany before WWII, but it was squashed by Hitler when it was seen as competition. Individual Technocrats in America and Europe, however, continued to hold fast to the Utopian dream of Technocracy.
Trilateral Commission Adopts Technocracy in the 1970s
In 1970, Zbigniew Brzezinski was a young political science professor at Columbia University, the same place where Technocracy was born in 1932. He authored a book, Between Two Ages: America's Role In The Technetronic Era, that caught the eye of the global banker, David Rockefeller. Together, they subsequently co-founded the Trilateral Commission in order to create a "New International Economic Order."
Technocracy is Fed to the United Nations in the 1980s
In 1987. Trilateral Commission member Gro Harlem Brundtland ended a United Nations-sponsored task force with the publication of Our Common Future. This book popularized the term Sustainable Development for world consumption. In 1992, when the UN convened the first Earth Summit in Rio De Janeiro, Agenda 21 was born as the "Agenda for the 21st century." Brundtland's book received praise and accolades from the UN for providing the framework for Agenda 21 and its related documents.
Today, Agenda 21 is still in force, but has been significantly expanded through the 2030 Agenda and its 17 Sustainable Development Goals (SDGs). More recently, the New Urban Agenda was adopted at the UN's Habitat III conference.
Synonyms for Sustainable Development include Green Economy and Natural Capitalism. Collectively, they describe a new economic paradigm that is highly correlated with the original specification for Technocracy, namely, that it is is a resource-based economic system that uses energy as accounting. Cities are to be converted into 'Smart Cities' as the world is transformed into a borderless Utopia, and rural dwellers are to be forced into these cities. All areas of UN publications stress the doctrine of 'No one left behind."
The Purpose is to Replace Free Enterprise and Capitalism
This is not an idle speculation. In 2015, the Executive Secretary of the UN Framework Convention on Climate Change, Christiana Figueres, clearly stated,
"This is the first time in the history of mankind that we are setting ourselves the task of intentionally, within a defined period of time to change the economic development model that has been reigning for at least 150 years, since the industrial revolution."
Thus, the saga of the Trilateral Commission's New International Economic Order (NIEO) has come full circle, and yet it continues on a global basis at breakneck speed.
Tyranny of Science or Scientific Dictatorship
This new resource-based economic system demands that 100 percent of the means of production and consumption be placed into the hands of Technocrats who will make all decisions for manufacturers and consumers. The Technocrats said the same thing in 1938:
"Technocracy is the science of social engineering, the scientific operation of the entire social mechanism to produce and distribute goods and services to the entire population…" – The Technocrat Magazine, 1938
The intended global Technocracy will be thus operated by Technocrats (not politicians or representatives of the people) according to their narrow view of science, and it will simultaneously remove the need for elected officials.
In short, a Technocracy is operated as a Scientific Dictatorship.
Technocracy Endgame Confirmed
In January 2017, leading globalist scholar Dr. Parag Khanna published a book, Technocracy in America: Rise of the Info-State, that emphatically declares America's need for a 'direct Technocracy'. Among other things, he calls for the abandonment of the Senate and for the Supreme Court to directly modify the Constitution as it sees fit.
Khanna believes in a borderless world where global Smart Cities and mega-regions will be connected to create a global society, or a giant city-state.
Next, Listen to Some Videos
I have conducted many interviews on radio and video over the past two years, and here are several of the better ones. The last one, "Five Reasons Why You Should Read Technocracy Rising", will give you a concise, 12 minute synopsis of some of what you are reading here.
A Few Related Articles that Patrick Wood has penned
Leading Scholar Outs Global Elite Endgame As Technocracy
Technocracy: The Real Reason Why The UN Wants Control Over The Internet
Technocracy Will Rise Out Of The Ashes Of Western Civilization
The 'Pseudo-Ethics' Of Social Justice In Economics, Politics And Religion
Whence Technocracy: Neofeudalism, Peasants And Pitchforks
How The Trilateral Commission Converted China Into A Technocracy
Technocracy, Smart Grid And The Green Economy
Carbon Currency: A New Beginning For Technocracy?
Global Smart Grid Is Technocracy's Endgame
Rebuilding Babel: Toward The Endgame Of Technocracy
Reflexive Law: The New Legal System Driving Sustainable Development
https://www.technocracy.news/quick-start/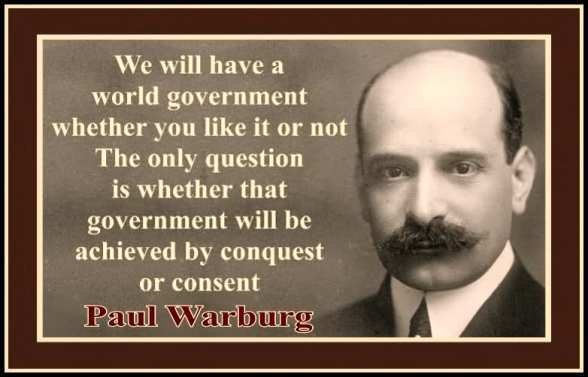 PATRICK WOOD'S 12 DAYS OF TECHNOCRACY
Day 1: We Were Warned About Technocracy
After having written two books on Technocracy, reviewed over 230 important historical books and posted almost 4,000 related stories, there is a tendency to think that the subject is exhausted.
But, it is not.
Almost every day some new thing pops up that surprises me, whether from industry, academia or government. Historical tidbits constantly surface that show how analysts foresaw our current trajectory decades earlier. Modern scholars often write openly about Technocracy and Technocrats, especially in Europe or Asia, and yet America largely remains in the dark.
As I present my findings in public forums, whether speaking or writing, I am constantly aware of some kind of invisible wall that keeps the message from being fully understood or propagated. For instance, I have sent dozens of review copies of books to key centers of influence around the country, but how many reviews have actually been published? Hardly any. I have presented to elected officials, attorneys, civic leaders and scientists. How many have embraced any understanding of Technocracy? Again, hardly any.
However, for all the people who have confirmed their understanding and alarm of Technocracy, I am fully convinced that the material is easy enough to understand for anyone who is willing to understand it. Apparently, most are not willing. In some cases, people are too distracted with other things to pay attention. In other cases, people turn a blind eye because they find themselves profiting off some aspect of Technocracy and don't want to upset their own applecart.
Whatever the case, America is largely missing the many siren calls for radical change in America. Here is a case in point.
Dr. Parag Khanna, a leading global scholar promoting Technocracy, speaks to elite groups all around the world. With bachelor's and master's degrees from the School of Foreign Service at Georgetown University and a PhD from the London School of Economics, Khanna has written several highly esteemed books on various aspects of globalization.
In 2017, Khanna released a book with the very pointed title Technocracy in America: Rise of the Info-State. Endorsed by many prominent globalists, it laid out the radical agenda of what a "direct Technocracy" would look like in America:
In America, direct technocracy would look like this: A collective presidency of about a half-dozen committee members backed by a strong civil service better able to juggle complex challenges; a multi-party legislature better reflective of the diversity of political views and using data technologies for real-time citizen consultation, and the Senate replaced by a Governors Assembly that prioritizes the common needs of states and shares successful policies across them; and a judicial branch that monitors international benchmarks and standards, and proposes constitutional amendments to keep pace with our rapidly changing times. 
How would we get to a direct Technocracy? Khanna states that "it is time again for a new constitutional convention" and concludes that "only utilitarian thinking can bring about another progressive era."
Of course, Americans can ignore Khanna, but the global elite don't, because he is writing to their long-established goals of doing exactly what he proposes! Abolish the Senate and give the Constitution to the Supreme Court? Have a committee of Presidents? Adopt utilitarian thinking to promote progressivism?
This is not Marxism, Socialism or Communism. It is Technocracy. Everything else going on around us is a sideshow that provides nothing more than a convenient cover for those behind the curtain who are the real movers and shakers in the world.
https://www.technocracy.news/day-1-we-were-warned-about-technocracy/
Day 2: Academic Backing Of Technocracy
Dr. Francis Schaeffer was an historian, Christian philosopher and one of the greatest thinkers of the last century. In Episode X (the final segment) of his video series, How Should We Then Live?, he stated that society was falling into a moral abyss with no fixed absolutes to provide form and structure for living. To replace that necessary structure and thereby avoid utter societal chaos, he accurately and clearly recognized that such absolutes would be supplied by an increasingly authoritarian, technocratic elite. (Yes, Schaeffer actually used the word "technocratic".)
In other words, as people lost the ability to self-regulate their own life and behavior, someone or something would step into the vacuum and do it for them.
A younger contemporary of Schaeffer was Zbigniew Brzezinski, who wrote Between Two Ages: America's Role in the Technetronic Era when he was a political science professor at Columbia University in the late 1960s. Brzezinski was the polar opposite of Schaeffer in that he eschewed Christianity, Christian philosophy and even the existence of God.
Brzezinski came to virtually the same conclusion as Schaeffer (for entirely different reasons) when he wrote,
Such a society would be dominated by an elite whose claim to political power would rest on allegedly superior scientific know-how. Unhindered by the restraints of traditional liberal values, this elite would not hesitate to achieve its political ends by using the latest modern techniques for influencing public behavior and keeping society under close surveillance and control. Under such circumstances, the scientific and technological momentum of the country would not be reversed but would actually feed on the situation it exploits. (emphasis added)
Brzezinski further stated,
Persisting social crisis, the emergence of a charismatic personality, and the exploitation of mass media to obtain public confidence would be the stepping stones in the piecemeal transformation of the United States into a highly controlled society. (emphasis added)
Since Schaeffer was an avid reader, he likely had read Brzezinski's work, but I can find no proof of that. He did, however, read Daniel Bell's seminal 1973 book, The Coming of Post-Industrial Society: A Venture in Social Forecasting.
Bell had received his PhD in sociology from Columbia University in 1961. We know he was well acquainted with Brzezinski's work because he thoroughly critiqued it in his own book.
There are two reasons that I bring up Bell: first, he was a self-professed apologist for Technocracy and second, Schaeffer held up Bell's book toward the end of Episode X and quoted from page 480:
The lack of a rooted moral belief system is the cultural contradiction of the society, the deepest challenge to its survival.
Bell was indeed a big thinker in the same vein as Brzezinski; both were Technocrats and both were educated at Columbia University where Technocracy was originally conceived in 1932. Bell, however, was much more direct than Brzezinski when he wrote,
The technocratic mode has become established because it is the mode of efficiency – of production, of program, of "getting things done." For these reasons, the technocratic mode is bound to spread in our society. (p. 354)
It was Bell who first popularized and developed the concept of the "post-industrial" society:
Since the post-industrial society increases the importance of the technical component of knowledge, it forces the hierophants of the new society – the scientists, engineers and technocrats – either to compete with politicians or become their allies.
Bell's 489-page "essay in social forecasting" presented the big picture of the future. It was ominously written in the same year (1973) that the Trilateral Commission was co-founded by Brzezinski and David Rockefeller.
Now, I had already cited Bell's works in both of my books on Technocracy, but I had fallen short in examining who or what might have stimulated Bell to write his book in the first place. This became my 2019 surprise as I picked up my own copy of Bell's The Coming of Post-Industrial Society (the same edition that Schaeffer referenced above) and read it's Preface more carefully:
My greatest debt, institutionally, is to the Russell Sage Foundation and its president, Orville Brim. A grant from the foundation in 1967 at first released me from one-third of my teaching schedule at Columbia, and allowed me to organize an experimental graduate seminar at Columbia on modes of forecasting. The foundation also subsidized my research in the next few years. In 1969-1970 I spent a sabbatical year as a visiting fellow at the foundation, where this book began to take shape. (emphasis added)
Essentially, Bell was employed by the Russell Sage Foundation as he fleshed out his book.
The Russell Sage Foundation, launched in 1907, is one of the oldest foundations in America. It started as an ultra-progressive champion of "social sciences" and has been continuously connected to the most progressive elements of the global elite ever since. Its website currently states,
The Russell Sage Foundation is the principal American Foundation devoted exclusively to research in the social sciences. Currently, the Foundation dedicates itself exclusively to strengthening the methods, data, and theoretical core of the social sciences as a means of improving social policies.
Not surprisingly, the historical archives of the Russell Sage Foundation are housed at the Rockefeller Archive Center in New York.
The academic support for modern Technocracy is obvious and easily traced. The literature is pointed and definitive: they all envisaged a technocratic elite rising to dominate populations.
Given this vision, it is no surprise that the Trilateral Commission sprang forth in 1973 to "make it so" – with "Captain Brzezinski" at the helm as its first Executive Director.
https://www.technocracy.news/day-2-academic-backing-of-technocracy/
Day 3: Technocracy In Europe And America
Once upon a time, Jean Meynaud (1914-1972) was a professor of Political Science at the University of Paris and widely known as a leading political scientist in Europe. His works are still recognized as foundational in modern Europe, but you would be hard-pressed to find any American who ever heard his name.
In 1964, Professor Meynaud wrote a seminal book with the simple title of Technocracy. Indeed, Europe was not ignorant of the changes taking place that rankled institutions as well as the people they represented, and there was no love lost for unelected and unaccountable technocrats who were usurping power. At the time in France, this topic was even on the lips of political protestors who cried "Down with Technocracy".
Meynaud noted that "the fundamental basis of technocracy is a faith in an efficiency so great that maximum results are obtained by minimum effort." He wrote,
Let us suppose that in a world in which the profit motive becomes more and more paramount, the political authorities (as is already partly true) failed to keep a close watch on the activities of technologists, who do not all have the public interest at heart; in the end, the effect would be a barely perceptible evolution towards a regime which would be democratic only on the surface. The elected representatives would be deprived of the substance of their power… The democratic principle would then be nothing more than the 'front' (as skeptics say it has always been) behind which the true leaders of the country would justify or disguise their domination. 
In the intervening years from 1964 to 2019, Europe has continued this trend, transforming itself into a full-blown Technocracy controlled by unelected and unaccountable European Union Technocrats. Europeans widely recognize this today, laying their angst at the levers of the technocrat machine that dominates every single area of their lives.
Having entrenched themselves into an unmovable power structure, these Technocrats are now killing off democracy, free enterprise and capitalism in order to implement the economic system of Technocracy known as Sustainable Development or the Green Economy. This is a resource-based economic system, unlike the free market of supply and demand, where both production and consumption are controlled by a single entity – namely, those same Technocrats.
Knowing that mass resistance (after all, people were already crying "Down with technocracy") would accompany the economic transition, anthropogenic global warming (AGW) was introduced as a fear mechanism to drive citizens into not only accepting, but demanding the one-and-only solution offered: Sustainable Development, aka Technocracy.
As his book clearly shows, Meynaud really understood what was about to take place. Technocratic encroachment would eventually dominate the political structure, while leaving its outward appearance in place to placate citizens into thinking nothing had really changed. Meynaud nails this:
I use the term 'influence' broadly, meaning the capacity possessed by some people to induce others to act, think and feel in a certain way or according to a predetermined suggestion. This aptitude enables technocrats to grasp a certain measure of authority over the politicians who are directly or indirectly chosen by the people to assume control of public affairs. This allows them to guide the lines of action which politicians adopt and the decisions they take. 
This is Social Engineering on the grandest scale. It is the tail that wags the dog. It is the wizard behind the curtain who pulls the levers.
Has this happened in America? Does anyone really think that our elected representatives in Congress have any substantive power to make key decisions that favor the people instead of other institutional interests? Is the Administration effective at turning back the growing infrastructure of Technocracy? Of course not! Technocrats are seen continuously asserting themselves: Big Pharma, Big Tech, Big Banks, etc.
Furthermore, Meynaud nailed the societal impact of this Technocrat encroachment:
In a representative democratic system, the power of suffrage and the trust of the people tend to be eroded by the advance of technologists. (emphasis added)
In today's America, lack of trust is a scourge nobody saw coming. Nobody trusts anyone anymore. Congress is so badly divided that some people are saying it can never be healed again. The hostile divide between government and citizens is at an all-time high. Families are breaking up as children turn against their parents. Employees are turning on their employers.
In short, trust has been destroyed at every level. But don't think that this just happened by accident; it is a direct outcome of the growth of Technocracy in America.
Thankfully, Meynaud noted that "Technocratic power is not a permanent acquisition." Of course, he said that in 1964, before Technocracy had fully asserted itself in Europe. How Europeans could throw off Technocracy today is a mystery and a seemingly impossible feat.
In America, we still have a short window of time to do something about it. We can join the earlier calls made in France of "Down with technocracy". But… we had better be more certain to follow our rhetoric with tangible, concrete and forceful actions to ensure its demise.
In the meantime, spare me the criticism that Technocracy is just a myth and a conspiracy theory. Many great scholars and thinkers have written extensively about it over the decades, and we all are without excuse if we ignore them.
https://www.technocracy.news/day-3-technocracy-in-europe-and-america/
Day 4: Technocracy Vs. Communism/Socialism, Fascism
As individualists for the most part, Conservatives are scared to death of Socialism. As collectivists, Socialists are scared to death of falling short of the 'common good'. Each group has a unique and strikingly different belief system and supporting logic. 
Those who believe that Socialism (or Communism) is the bogeyman just can't get it out of their head. I have sat down with intelligent people and carefully gone through the following table of comparisons, and they have  eagerly nodded their heads in agreement. But the next day they revert right back to talking about the dangers of Socialism and Communism. Were they just not paying attention? Were they being disingenuous and only pretending to agree with me? Probably neither. 
The fact is, old habits of thinking and acting are very hard to change. All of us struggle to some degree when we are challenged with new thoughts that require a shift in our existing belief system. If we believe that Socialism or Communism is the biggest enemy of the state, we will be very resistant to any facts to the contrary. 
It is true that the trappings of former political systems are still visible in certain countries. China still has the hammer and sickle. Germany still has a few neo-Nazis running around. But how many times have we ever been told, "Don't judge a book by its cover"? Times change. Things change. Our thinking about them must advance as well. Holding a world view from 10, 20 or 30 years ago is simply not adequate today. 
With that said, I was hoping hope to change readers' mindsets when I wrote in Technocracy Rising: The Trojan Horse of Global Transformation, "The dark horse of the New World Order is not Communism, Socialism or Fascism: It is Technocracy."
The ancient Chinese General Sun Tsu, who wrote The Art of War in the 6th century BC, noted that the enemy must be clearly identified before victory can be achieved.  This is still true today. Technocrats smile inwardly when you call them Communists, Socialists or Fascists because this allows them to continue on their way unthreatened and uninterrupted. 
Here are 25 comparisons that make the proper distinction between Technocracy, Communism/Socialism and Fascism. To correctly cement the features of each ideology into your worldview, I suggest reading and contemplating this list every day for 30 days straight.
TECHNOCRACY
COMMUNISM/SOCIALISM
FASCISM
Endgame: Scientific Dictatorship
Endgame: Classless society
Endgame: National strength

Hates Communists, favored Fascists

Hates Fascists & Technocrats

Hates all types of Marxists

Has contempt for electoral democracy

Promotes electoral democracy

Has contempt for electoral democracy

Seeks totalitarian system by scientific methods

Seeks totalitarian system by communitarianism

Seeks totalitarian system by nationalistic submission

Relies upon cult of science (Scientism)

Relies upon cult of personality (Stalin, Lenin, Mao, Che)

Relies upon cult of personality (Hitler, Mussolini)

Promotes Scientism

Promotes atheism

Promotes a form of Christianity

Promotes cities, is anti-rural

Promotes rural development

Anti-urban, promotes rural identity

Replaces Capitalism with resource-based economic system

Managed Capitalism

Generally supports Capitalism for its own purposes

Despises Capitalism

Marx believed Capitalism was a necessary step to Communism

Viewed as a 'third way' between Capitalism and Communism

Apolitical

Mostly viewed as 'left wing'

Often viewed as 'conservative'

Racially agnostic

Stalin condemned anti-Semitism

Tends toward anti-Semitism and racism

Highly reveres intellectuals who agree with them

Killed intellectuals in their own countries, on multiple occasions

Killed intellectuals in other countries

Generally pacifist

Mostly killed their own citizens

Mostly killed citizens of other countries, plus Jews and other 'undesirables'

Controls people with the system/technology

Controls people with people

Controls people with dictator

Population: over-populated
Population: non-issue
Population: non-issue

Genetic cleansing, general population reduction

Ideological cleansing

Genetic cleansing, but selective

Universal Basic Income (UBI)

Stratified pay structure, according to the need of each citizen

Stratified pay structure, according to merit and value to leadership

Advances according to the advancement of technology

Advances according to the development of ideology

Advances according to the strength of the nation

Human conditioning to live within the system

Education supports ideology

Education supports nationalism

Global citizen, city-state oriented

Nation-state oriented

Nation-state oriented

Dissolves the state

Empowers the state

Empowers the state

Science knows best

People know best

People know best

Social engineers hide behind facade of science

Leadership easily identified

Leadership easily identified

"Technocracy is the science of social engineering, the scientific operation of the entire social mechanism to produce and distribute goods and services to the entire population…"  (The Technocrat, 1938)

Eradicates profit completely and all private property, establishes a resource-based economy controlled by a scientific elite using data-driven scientific method.

Communism: Political and economic doctrine that aims to replace private property and a profit-based economy with public ownership and communal control of at least the major means of production (e.g., mines, mills, and factories) and the natural resources of a society. (Encyclopedia Britannica)

Fascism, a political philosophy, movement, or regime that exalts nation and often race above the individual and that stands for a centralized autocratic
government headed by a dictatorial leader, severe economic and social regimentation, and forcible suppression of opposition. (Merriam-Webster)

A political regime, having totalitarian aspirations, ideologically based on a relationship between business and the centralized government, business-and-government control of the marketplace, repression of criticism or opposition, a leader cult and exalting the state and/or religion above individual rights. By extension, Any system of strong autocracy or oligarchy usually to the extent of bending and breaking the law, race-baiting and violence against largely unarmed populations. (Wikitionary)

"We are building this global society without a global leader. Global order is no longer something that can be dictated or controlled from the top down. Globalization is itself the order."  Dr. Parag Khanna
Stepping-stone to Technocracy
Zbigniew Brzezinski stated in Between Two Ages: America's Role In the Technetronic Era (1970), that Communism and Socialism were necessary stepping stones to get to the end game, but they were not the end game in themselves. The final stage was to be Brzezinski's Technetronic Era, which is Technocracy
https://www.technocracy.news/day-4-technocracy-vs-socialism-communism-fascism/
Day 5: The Fitting Of Technocracy And Transhumanism
If society must be transformed into Technocracy, then the humans who live there must be transformed into Transhumans. In other words, a perfectly efficient, utopian society envisioned by Technocrats would be quickly soiled if it were inhabited by weak-minded and imperfect humans in their present form. This is exactly why we see many Technocrats who also identify as Transhumans as well. Some well-known names that come to mind include Elon Musk (Tesla), Jeff Bezos (Amazon), Ray Kurzweil (Google) and Peter Thiel (PayPal).
To grasp this larger picture, it is necessary to address three questions:
What is Technocracy?

What is Transhumanism?

How is Scientism the glue that binds them together?
What is Technocracy?
In 1939, The Technocrat magazine wrote:
Technocracy is the science of social engineering, the scientific operation of the entire social mechanism to produce and distribute goods and services to the entire population.
The magazine went on to explain that Technocracy eschewed capitalism, free enterprise, elected politicians and that it sought to create a resource-based economic system where scientists, engineers and technicians would be the sole planners and controllers of society.
Many Technocrats today have no idea of the deeper goals of Technocracy but nevertheless use their expertise to run portions of society without any regard for America's traditional political processes. 'Rule by experts' is a rule, but it is only one subservient part of the overarching goal of replacing our current economic system with Sustainable Development, aka Technocracy, Green Economy, Green New Deal, etc.
What is Transhumanism?
One modern champion of Transhumanism, Dr. Max More, wrote,
Transhumanism is a loosely defined movement that has developed gradually over the past two decades. "Transhumanism is a class of philosophies of life that seek the continuation and acceleration of the evolution of intelligent life beyond its currently human form and human limitations by means of science and technology, guided by life-promoting principles and values." (Max More, 1990)
Transhumans seek to apply advanced technology to the condition of man in order to take over the evolutionary process and literally create Humans 2.0. The holy grail of Transhumanism is to achieve immortality, but in the process they intend to weed out the more negative characteristics of Humans 1.0: their warlike nature and their tendency to be argumentative,  inconsistent, unreliable, etc. This is genetic cleansing on the largest possible scale.
Scientism is the glue that binds them together
Scientism is a religious proposition that was first presented by the French philosopher Henri De Saint-Simon (1760-1825). He wrote,
"A scientist, my dear friends, is a man who foresees; it is because science provides the means to predict that it is useful, and the scientists are superior to all other men."
While true science explores the natural world using the time-tested scientific method of repeated experimentation and validation, Saint-Simon's Scientism is a speculative, metaphysical worldview about the nature and reality of the universe and man's relation to it.
Saint-Simon proposed that the religious leadership of his day should literally be replaced by a priesthood of scientists and engineers, who would interpret the oracle of science in order to make declarations to society on the human actions necedssary to lead mankind to Utopia. Thus, science would be elevated to a state of immutable godhood, worshiped by its followers, who are led by its priests.
Technocracy and Transhumanism are both based on Scientism.
Both believe that advanced science, engineering and technology are the exclusive instruments of progress. Both are adept at promising benefits that are always just around the corner, but that never materialize. Both are expert at manipulating governments to supply taxpayer resources to fund their respective projects. Both believe they are hijacking evolutionary processes to create a future engineered by technologists.
No Future Here, Go to Mars…
An even more substantive connection between Technocracy and Transhumanism is that they both see no future for the world as it exists today. Radical environmentalists like Greta Thunberg believe the world has only 12 years left before a climate apocalypse destroys us all. Elon Musk uses his billions to escape Earth by funding his SpaceX rocket company with the ultimate intent of colonizing Mars. Jeff Bezos privately funds his Blue Origin for the same purpose – to colonize Mars. They both have stated that the only future for mankind is in outer space, populating the cosmos because Earth is going to hit a dead end when its natural resources run out.
In short, Technocracy and Transhumanism are both anti-human. Technocracy, channeled by the United Nations as Sustainable Development, believes that the earth can only support one billion or so humans. Furthermore, all humans are considered as mere resources on a par with herd animals such as cattle. Transhumanism believes Humanity 1.0 is as good as dead and the only hope for the future of man is for Transhuman scientists to invent Humanity 2.0 and leave Earth altogether.
In one sense, Technocracy's strict allocation of resources and energy only mark a containment pattern while they build and test space travel technology.
This is not new thinking. In 1872 Winwood Reade wrote The Martyrdom of Man in which he stated as clearly as any modern Transhumanist or Technocrat could:
Disease will be extirpated; the causes of decay will be removed; immortality will be invented. And then, the earth being small, mankind will migrate into space, and will cross the airless Saharas which separate planet from planet, and sun from sun. The earth will become a Holy Land which will be visited by pilgrims from all the quarters of the universe. Finally, men will master the forces of Nature; they will become themselves architects of systems, manufacturers of worlds. 
These bodies which now we wear belong to the lower animals; our minds have already outgrown them; already we look upon them with contempt. A time will come when Science will transform them by means which we cannot conjecture, and which, even if explained to us, we could not now understand, just as the savage cannot understand electricity, magnetism, steam. (p. 179)
The word 'radical' doesn't even scratch the surface
In light of the above, I hope you realize that you simply cannot look at Technocrats and Transhumanists and pin labels on them like Marxist, Socialist, Communist or Fascist. Transhumanists and Technocrats represent a new type of radicalness that the world has never seen before.
It means nothing when people gather to discuss philosophical issues and new ways of doing things, unless they have the means to do what they claim. Jeff Bezos isn't waiting for NASA to colonize Mars; he is building his own spaceship with his own money. Likewise, Elon Musk is self-funding his own space fleet. The late global financier, David Rockefeller, didn't wait for governments to flesh out a new economic order, but rather used his own funds to create the Trilateral Commission with its own economic transformations.
Thanks to the United Nations' adoption of Technocracy as Sustainable Development, its Agenda 21 policies have been spread to every corner of the planet, including every town and county in America. In total ignorance of the trap being laid for them, people are now demanding more, not less. Global warming is being used as the battering ram to break down the current economic system, paving the way for the only alternative being offered: Sustainable Development, aka Technocracy.
Lest you think that the scientific elite are benevolent pure-hearted idealists simply working for the betterment of mankind, I would caution you to remember the late Jeffrey Epstein, who plumbed the depths of depravity, debauchery, sex trafficking and blackmail and who was also a member of the elitist Trilateral Commission for several years. Epstein was a Technocrat and Transhumanist who hoped to achieve eternal life within his lifetime. Alas, he failed.
To use the word 'radical' to describe Technocracy and Transhumanism would be a gross understatement. They are both outside the bounds of objective reality.  And worse, they are dragging the rest of us along with them.
https://www.technocracy.news/day-5-the-fitting-of-technocracy-and-transhumanism/
Day 6: Technocracy's Necessary Requirements
Just like today, early Technocrats were obsessed with distribution of goods to a targeted region of the world that they called a Technate. In 1934, the North American Technate included Greenland, Canada, United States, Mexico, Cuba, the Caribbean, all of Central America and the northernmost countries of South America. However, no mention was ever made as to how those sovereign nations, each with their own particular type of government, would be persuaded to voluntarily discard those structures and cede control to a group of megalomaniac scientists and engineers.
Nevertheless, framers of Technocracy proceeded as if all of those nations would magically succumb to Technocracy's scientific dictatorship, and they documented seven key requirements that must be met before the system could function properly.
These seven original requirements are obviously just as valid and operational today as they were back then. [Scott, Howard et al, The Technocracy Study Course, p. 232]
1. Register on a continuous 24-hour-per-day basis the total net conversion of energy
Conversion of energy means creating useable energy from stored energy like coal, oil or natural gas; when they are burned, electricity is generated. Hydroelectric and nuclear also convert energy. There were two reasons to keep track of useable energy: First, it was the basis for issuing "energy script" to all citizens for buying and selling goods and services. Second, it predicted economic activity because all such activity is directly dependent upon energy. (Note that Technocrats intended to pre-determine how much energy would be made available in the first place.)
2. By means of the registration of energy converted and consumed, make possible a balanced load
Once available energy was quantified, it was to be allocated to consumers and manufacturers so as to limit production and consumption. Technocrats would have control of both ends, so that everything is managed according to their scientific formulas.
The modern Smart Grid, with its ubiquitous WiFi-enabled Smart Meters on homes and businesses, is the exact fulfillment of these two requirements. The concept of "energy web" was first revitalized in 1999 by the Bonneville Power Authority (BPA) in Portland, Oregon. A government agency, BPA had a rich history of Technocrats dating back to its creation in 1937. The "energy web" was renamed Smart Grid in 2009 during the Obama Administration. Note that Smart Grid was a global initiative that intended to blanket the entire world with this new energy control technology.
3. Provide a continuous inventory of all production and consumption
Technocrats were obsessed with aggregating inventory quantities in the economic system from beginning to end. Inventory would be stored in production facilities until it was ready to be delivered to consumers and producers. Only actual consumption by end-users would shrink inventory.
We see this concept used extensively in modern corporations, termed Supply Chain Management (SCM), where its goal is to minimize stored inventory (squeezing out the inefficiencies) and make for "just-in-time" manufacturing and consumption.
4. Provide a specific registration of the type, kind, etc., of all goods and services, where produced and where used
This granular level of data tracking drills down to specific items and would ostensibly assign a trackable serial number to every item manufactured, shipped and ultimately consumed by individuals or other manufacturing processes. Such detailed item tracking is a core value of modern Supply Chain Management theory and practice.
The greatest enabler of Technocracy is the Internet of Things (IoT), where all connected devices are networked together via the latest 5G wireless technology. Tom Wheeler, former head of the FCC, praised 5G and the IoT in 2017: "If something can be connected, it will be connected".  The harvesting of data from billions of sensors embedded in the IoT will, for the first time in history, provide real-time data collection. In turn, this data flow will put wind in the sails of Artificial Intelligence algorithms designed to control society and people in it.
5. Provide specific registration of the consumption of each individual, plus a record and description of the individual
This requirement is a cross-check of inventory against actual consumption by a verified individual. Thus, if something is bought but not consumed immediately, the Technocrat overlords could take action to stop such behavior. It must be understood that Technocracy intended to altogether eliminate private property, savings, and inheritance, etc. The hoarding of consumable items was viewed as unauthorized savings.
The means of collecting this information is through monitoring and total surveillance. Surveillance and data collection are seen everywhere today, and according to Technocrats there is no such thing as "enough" data. The Intelligence agencies (NSA, CIA, DHS, etc.) are creating massive national databases that harvest real-time data from every conceivable source. Surveillance includes biometric data (i.e., facial scans, DNA, iris and voice scans), communications (email, phone calls) financial transactions, location tracking (geospatial intel), social media, psychographic data, etc.
6. Allow the citizen the widest latitude of choice in consuming his individual share of Continental physical wealth
We must understand this requirement from the perspective of a Technocrat. First, there would not be a wide range of selection of goods and services because there would be no competition between manufacturers. Products would be designed and manufactured by Technocrats at their sole discretion. The real thing in view here is the aggregate amount of "Continental physical wealth" and how much of it you deserve to consume. Technocrats largely view humans as so many cattle in a feed lot, existing only to be fed a managed diet from birth to death, housed and shielded from the weather, medically treated for maximum efficiency, etc.
7. Distribute goods and services to every member of the population
The key to this last requirement is that Technocrats demanded that every single person in the Technate would be forced to participate. As today, outliers were not to be allowed. We see the tagline "No person left behind" throughout the UN's literature on Sustainable Development.
The Predicted Outcomes
According to The Technocracy Study Course, the anticipated and promised "end products" would be:
A high physical standard of living
A high standard of public health
A minimum of unnecessary labor
A minimum of wastage of non-replaceable resources
An educational system to train the entire younger generation indiscriminately as regards all considerations other than inherent ability – a Continental system of human conditioning. (Ed. Note: human conditioning is not education but rather propaganda-style indoctrination.)
Not surprisingly, these outcomes overlap perfectly with the United Nations Sustainable Development Goals (SDGs) adopted at the 2030 Agenda conference in September 2015:
Goal #1 – No poverty

Goal #3 – Good health and well-being (the banner on Goal #3 states: "Vaccinate your family to protect them and improve public health")

Goal #8 – Decent work and economic growth

Goal #12 – Responsible Consumption and Production

Goal #4 – Quality education
At the United Nations 1992 conference in Rio De Janeiro which produced the Agenda for the 21st Century (known as Agenda 21), few realized that it was firmly rooted in Technocracy. Nor did they suspect that its interim name had been changed to "New International Economic Order" by the Trilateral Commission in 1973.
In sum, the above seven requirements are being implemented throughout the world, although Americans should be most concerned about their own country. Look past the thinly veiled utopian promises and you will see only an authoritarian scientific dictatorship run by megalomaniac Technocrats. George Orwell said it best in his book Nineteen Eighty-Four: "If you want a vision of the future, imagine a boot stamping on a human face – forever."
Epilogue
Google is a thoroughly Technocrat organization. In 2018, an internally produced video was leaked, called The Selfish Ledger. The concepts presented are futuristic yet centered on managing all of society and all of its inhabitants.
https://www.technocracy.news/day-6-technocracy-and-total-surveillance/
Day 7: China Is A Technocracy
Thanks to early members of the Trilateral Commission, China was brought out of its dark ages Communist dictatorship and onto the world stage. Furthermore, the Trilateral Commission orchestrated and then facilitated a massive transfer of technology to China in order to build up its non-existent infrastructure.
Professor Antony C. Sutton and I co-authored Trilaterals Over Washington, Volumes I and II between 1978 and 1979, and in those books we thoroughly documented the so-called "China trade":
Tri­lat­erals pro­pose to build up Com­mu­nist China. Tri­lat­er­alist policy is clear cut. The West must aid the con­struc­tion of Com­mu­nist China: this is expressed in An Overview of East-West Rela­tions (Tri­angle Paper No. 15, 1978, p. 57) as follows:
"To grant China favor­able con­di­tions in eco­nomic rela­tions is def­i­nitely in the polit­ical interest of the West" adding "…there seems to exist suf­fi­cient ways for aiding China in accept­able forms with advanced civilian technology."
Tri­angle paper 15 also adds:
"The sit­u­a­tion is dif­ferent… where arms sup­plies or advanced mil­i­tary tech­nolo­gies are con­cerned, except for types of equip­ment that by their nature serve purely defen­sive pur­poses." (p. 58)
In fact, as we shall see later, Tri­lat­eral firms have exported even advanced mil­i­tary tech­nology to Com­mu­nist China.
Fur­ther, as part of one world, Tri­lat­er­al­ists see an ulti­mate merging of free enter­prise Taiwan with the Com­mu­nist main­land. Even more remark­able, the paper envis­ages that Com­mu­nist China will return to an expan­sionist aggres­sive policy under two conditions:
as Com­mu­nist China "gets stronger,"
if rela­tions with the Soviets are "normalized."
The paper adds, "already now, the activity of Com­mu­nist Guer­rillas in Thai­land and Malaysia, linked to each other and looking to China, per­sists and even seem to be on the increase." (page 59)
So far as Com­mu­nist China is con­cerned, we may con­clude that Trilaterals:
want to build Com­mu­nist China into a mil­i­tary superpower,
wish to do this with the full and clear under­standing that China will likely resume its expan­sionist course in the Far East, and
are willing to sub­si­dize guer­rilla activ­i­ties in Thai­land and Malaysia (much of the "civilian tech­nology" cur­rently being trans­ferred has use­ful­ness for guer­rilla warfare.)
In hindsight, it's clear that we absolutely nailed the issue. It wasn't that we were so smart but that we were simply reading what they themselves wrote and then we reported on it.
It has been widely noted that China was initially brought into the mainstream of global trade by Trilateral Commission co-founder Zbigniew Brzezinski. As a failed Communist dictatorship, China was a blank slate with over 1.2 billion citizens under its control. However, Chinese leadership knew nothing about capitalism and free enterprise, and Brzezinski made no effort to teach them about it. Instead, he planted seeds of Technocracy.
Once diplomatic relations were normalized with China, global corporations connected to the Trilateral Commission rushed in to build infrastructure, factories, educational facilities, financial centers, etc. In the 20-year period from 1980 to 2000, a transformation took place that was considered nothing short of an economic miracle; but it was not of China's doing. Rather, it can be fully attributed to the masters of Technocracy within the ranks of the Trilateral Commission.
In 2001, an article appeared in Time Magazine. The editor of Time, Hedley Donovan, was a founding member of the Trilateral Commission, and his publication was one of several media outlets that collaborated with Trilateral initiatives. The article, Made in China: The Revenge of the Nerds accurately and plainly revealed what had taken place during the prior 20 years:
The nerds are run­ning the show in today's China. In the twenty years since Deng Xiaoping's reforms kicked in, the com­po­si­tion of the Chi­nese lead­er­ship has shifted markedly in favor of tech­nocrats. …It's no exag­ger­a­tion to describe the cur­rent regime as a tech­noc­racy.
After the Maoist mad­ness abated and Deng Xiaoping inau­gu­rated the opening and reforms that began in late 1978, sci­en­tific and tech­nical intel­lec­tuals were among the first to be reha­bil­i­tated. Real­izing that they were the key to the Four Mod­ern­iza­tions embraced by the reformers, con­certed efforts were made to bring the "experts" back into the fold.
During the 1980s, tech­noc­racy as a con­cept was much talked about, espe­cially in the con­text of so-called "Neo-Authoritarianism" — the prin­ciple at the heart of the "Asian Devel­op­mental Model" that South Korea, Sin­ga­pore, and Taiwan had pur­sued with apparent suc­cess. The basic beliefs and assump­tions of the tech­nocrats were laid out quite plainly: Social and eco­nomic prob­lems were akin to engi­neering prob­lems and could be under­stood, addressed, and even­tu­ally solved as such.

The open hos­tility to reli­gion that Bei­jing exhibits at times — most notably in its obses­sive drive to stamp out the "evil cult" of Falun Gong — has pre-Marxist roots. Sci­en­tism under­lies the post-Mao tech­noc­racy, and it is the ortho­doxy against which here­sies are mea­sured. [Emphasis added]
I will take momentary leave to request that my skeptics and critics stop insisting that China is a Communist dictatorship and not a Technocracy. Can you just read the article above?
China's Technocracy In Full Bloom
Today's China is a scientific dictatorship nightmare. With 600 million facial recognition cameras to be installed by 2020, China will have one monitoring camera for every seven citizens and facial recognition Artificial Intelligence software to instantly locate, identify and track everyone. In short, China is totally obsessed with surveillance and absolute control over its population using state-of-the-art technology.
Here are some examples of Technocracy at work in China:
China's Social Credit Scoring system registers all citizens, their activities and their behavior in order to deny or award privileges. Citizens cannot purchase a new cell phone without first providing a facial scan and other identification information.
Companies in China, regardless of national origin, are also assigned Social Credit scores in order to control their behavior. All companies are required to install government-accessed cameras within their own offices and factories.
China supports "anything goes" genetic engineering on plants, animals and humans.
China intends to dominate space and space travel, having recently landed an exploration vehicle on the dark side of the moon. It is already testing a Mars lander and pledges to colonize the red planet.
China currently leads the world in 5G, Artificial Intelligence, Internet of Things, Quantum Computing, and it intends to dominate all areas of science and technology.
China is aggressively exporting its surveillance technology to nations around the world, in an effort to establish its Technocracy as widely as possible.
The list goes on, but the evidence supports the analysis: China is a full-blown Technocracy and it is the first of its kind on planet earth, thanks to the clever manipulation and support of Western elites like the Trilateral Commission. Furthermore, its intentional Technocracy is spreading like a cancer to other nations, including India, Asia, Europe, Africa and South America. The combined population of China and India alone represents over 36 percent of world population; by comparison, the number of people living under Marxist-style governments is very small.
In conclusion, the clear and present danger to world domination is not any kind of Marxist derivative, but rather neo-authoritarian Technocracy. Living under such a system will be far more oppressive and painful than Socialism, Communism or Fascism.
Day 8: Technocracy And Central Banks
It is common knowledge that the central banks of the world, like the Federal Reserve, control monetary policy for everyone, everywhere. Central banks are an exclusive lot because in each case, each bank has only one customer – namely, the host nation's government. The Federal Reserve serves only the United States Treasury, for instance. The Bank of England serves only the British government, and so on.
The influence wielded by central banks is felt in all areas of economic activity within the home nation as well as in surrounding countries. In the case of the Federal Reserve, which manages the most important reserve currency in the world, its activities are closely watched by economists and forecasters everywhere.
What most people don't know, however, is that the central bank collective has a central bank of its own: the Bank for International Settlements (BIS). The BIS is located in Basle, Switzerland, and the vast majority of its operations and policies are shrouded in total secrecy. The BIS invents and directs policies for all other central banks and conversely, no central bank acts outside the policy structure set by the BIS.
In a 2018 Bloomberg Markets Special Report titled Welcome to the Elite Private Club Of the World's Central Bankers, a key fact about the BIS was revealed:
There's been a changing of the guard at the Bank for International Settlements, the little-known organization that sits at the heart of the world's financial system. Agustín Carstens, former head of Mexico's central bank, succeeded Jaime Caruana as general manager on Dec. 1. He's taking charge of an institution that stands out as a bastion of global technocracy in an age of increasing transparency and growing disillusionment with elites.
A "bastion of global technocracy"?
The famous currency expert, Dr. Franz Pick (1898-1985), once stated, "The destiny of the currency is, and always will be, the destiny of a nation." With the advent of rampant globalization, this concept can certainly be given a global context as well: "The destiny of currencies is, and always will be, the destiny of the world."
If the Bank for International Settlements is indeed a bastion of global Technocracy, what does that say about all the subsidiary central banks and the rest of the commercial global banks operating in each nation?
Well, it spells big trouble. It portends a total global transformation and a reset of the world's finance and economic system.
In June 2019, the Governor of the Bank of England, Mark Carney, delivered a speech to the Lord Mayor's Banquet for Bankers and Merchants of the City of London at the Mansion House in London. The Bank of England is one of most powerful central banks in the world, and its Governor sits on the Executive Committee at the Bank for International Settlements.
Carney stated:
There's a new economy emerging driven by changes in technology, demographics and the environment. This economy requires a new finance. A new finance to serve the digital economy. A new finance with products that are more cost effective, better tailored, and more inclusive. A new finance to support the transition to a sustainable economy. A new finance that balances innovation with resilience. With its leadership in fintech and green finance, the UK private sector is creating the new finance, but your efforts will be more effective with the right conditions in which to innovate and level the playing fields on which they compete. (emphasis added)
Indeed, the Bank of England is finally revealing itself in the image of green Fintech** (Financial Technologies) which will finance the world into Sustainable Development: "We will support the transition to a carbon-neutral economy." 
Infographic from Bank of England report
In sum, the central banks of the world have revealed that they are 100% complicit with the United Nations' economic system known as Sustainable Development, aka Technocracy; the Bank for International Settlements has been recognized by a major financial publication as a "bastion of global technocracy"; and individual central banks are reinventing themselves to complete the transition to the new economic system.
Technocracy is upon the world. It is not driven by citizens, but rather by the same global elitists who have been pushing for it for several decades. As such, it is a huckster operation designed to ultimately twist the natural resources of the world out of the hands of citizens and nations, and into the coffers of the elitists.
I hope the reader can see that the clear and present danger to the world is Technocracy, not Communism, Socialism or Fascism. This must be recognized now, while there is still a sliver of time left to do anything to stop it.
(**For a detailed explanation of Fintech, please see Technocracy: The Hard Road to World Order, Chapter 8, Fintech: Crypto, Cashless and Green.)
https://www.technocracy.news/day-8-technocracy-and-global-banks/
Day 9: Technocracy And Smart Cities
The concept of "smart growth" was a brilliant marketing strategy that was introduced in the early 1990s as an alternative phrase for Agenda 21. Americans don't like to be included in "agendas" they did not create or approve, but they instantly warmed up to the idea of being "smart". After all, who wants to be "dumb"?
The concept of Smart Growth has spawned a plethora of derivatives such as Smart City, smart phone, smart network, smart home, smart streets, smart cars, smart grid, smart appliances, etc. Essentially, the inclusion of "smart" has come to mean anything saturated with technology designed to control the object of its focus. 
The Big Tech companies of Silicon Valley and similar tech centers fancy themselves to be urban planners, but that is a misnomer. Traditional urban planners seek to build functional cities that work for people, whereas Smart City planners build functional cities focused on controlling people. 
As you will remember from other essays in this series, one main object of Technocracy, aka Sustainable Development, is to transfer resources from the hands and ownership of people and their representative institutions into the hands of a global common trust operated by the global elite. When David Rockefeller founded the Trilateral Commission in 1973 to create a "New International Economic Order", grabbing resources became the master plan and Sustainable Development, aka Technocracy, became the means to that end. 
Cities don't have physical resources like farming, minerals, timber, etc. Rather, it is the rural areas of the world where such resources are found and developed. So, to prepare for taking over large swaths of rural areas, Technocrats developed two coordinated strategies: First, move people from rural to urban settings and second, keep them there.
The United States contains 2.27 billion acres of land. The federal government owns some 650 million acres, representing over 28% of our total land mass. Most federal land is in the western states, which are rich with natural resources. The U.S. Constitution does not provide for broad federal land ownership, but that has not stopped the government from ever-expanding its portfolio. Apologists for federal ownership use the justification that the American people actually own those acres, but in fact much of the federal property is completely inaccessible to the public. 
In China, where Technocracy reigns, land grab policies are more direct. For instance, China unveiled a plan in 2014 to summarily move 250 million farmers off their land by 2026 and into megacities that had already been constructed but sat vacant. The vacated farm land is being combined into giant factory farms to be operated by advanced technology such as agricultural robots and automated tractors. Ostensibly, the farmers who refuse to leave will be helped along with the barrel of a gun. 
Once relocated into cities of the government's choosing, these farmers will fall into a social engineering machine that will continuously surveil them, track them, assign social credit scores to limit their access to privileges, etc. They will never regain enough resources or mobility to leave their assigned cities. In other words, they will be trapped. 
Smart City Development
Around the world, there are several Smart City commonalities which can be easily observed in practice and in literature:
Surveillance. Monitor people using biometric facial scanning, geo-spatial tracking, financial data, social media, etc. A population that is surveilled can be easily controlled.
Transportation. Force people out of private vehicles into shared public transportation such as scooters, bicycles, buses, light rail, etc. Without private transportation, they are locked into the city and out of the rural area.
Data. Collect real-time data from the Internet of Everything (IoE). IoE is an expansion of the Internet of Things concept to include people as well. 
Control. Social engineering is always leading the thought process of Smart City development. However, unlike elected political representatives, the social engineers are always self-appointed Technocrats who decide what citizens should or should not do, where citizens should or should not go, with whom citizens should or should not associate with, etc. 
All of this fits the original definition of Technocracy, as seen in The Technocrat magazine in 1939:
Technocracy is the science of social engineering, the scientific operation of the entire social mechanism to produce and distribute goods and services to the entire population.
Original Technocrats viewed people as nothing more than resources on the same level as animals and natural resources on the planet. Their goal was – and still is – to apply "science" to the efficient balancing of resources by controlling production of goods and services as well as their consumption. The objects of this social engineering would have no more control over their own lives than the cattle in a feedlot. 
Smart Cities and Regionalization 
In the United States, Smart City policies are increasingly being imposed by regionalization. 
The National Association of Regional Councils (NARC) is a non-governmental organization that "serves as the national voice for regions by advocating for regional cooperation as the most effective way to address a variety of community planning and development opportunities and issues." According to its website, there are over 500 regional councils in all 50 states serving population areas ranging from less than 50,000 to more than 19 million. 
These regional entities, known as Councils of Governments (COGs) or Metropolitan Planning Organizations (MPOs), impose Sustainable Development policies on all targeted communities, cities and counties within their supposed jurisdiction, bypassing the officially elected representatives. The NARC literature is very clear regarding its purpose. NARC supports:
Federal consultation of local governments in formulating environment, energy and land use policies
community resilience planning to mitigate the impacts of extreme weather events
expand[ing] Federal incentives to reduce energy dependence and promote renewable energy use
multi-jurisdictional solutions to reduce greenhouse gas emissions
empowering regions to utilize the opportunities created by technology and data, included automated and connected vehicles
public and private investments that provide regions with the tools they need to create economically vibrant and sustainable communities. 
In 2019, a new regionalization scheme was launched in Arizona called the Smart Region Initiative (SRI). It will create implementation policies for Smart City technology throughout a given region of cities and counties. As I wrote in February 2019, 
The Phoenix area Smart Region Initiative is a pilot program to see how much sovereignty can be stripped from member cities without a mass uprising by disenfranchised citizens. With no elected officials, SRI seeks domination over 22 cities and 4.2 million people to dictate uniform implementation of Smart City policies and technology.
If this pilot is successful, it will be rolled out across the nation for the rapid installation of Smart City tech, including 5G small cell towers, smart street lights with cameras, sensors, and listening devices, smart street technology for autonomous vehicles, data collection technology, and so on. 
Conclusion
Where I grew up on a farm in northern California, crops like tomatoes and melons required lots of manual labor to pick the fruit during the harvest season. Thousands of workers from Mexico would be granted "green cards" to temporarily enter the U.S. and then would return to their own country when the work was done.
While they moved from farm to farm, they would be housed in dormitory-style facilities known as "labor camps". These allowed for sleeping and eating, and some facilities were barely better than tents, but the work got done and the workers returned home with their paychecks in hand.
I am reminded of these work camps when I look at today's modern concept of the Smart City, where captive labor resources are plentiful, accessible and trainable. Is this really the purpose of city life in the 21st century? It would appear so. 
For urban dwellers, what happened to all the physical resources throughout the vast expanse of rural America? Well, that's none of your business anymore. After all, you are "smart" now. 
https://www.technocracy.news/day-9-technocracy-and-smart-cities/
Day 10: Technocracy And Education
Technocrats have long since hijacked the American education system for their own agenda. What once was a system of actual education of students has now become a system intended to produce nothing more than conditioned Technocrat workers. When this is understood, modern education programs – President George Bush's "No Child Left Behind" policy and President Barack Obama's Common Core Education Standards and the Trump Administration signing a UN agreement that states "We commit to facilitating the internationalization of education" – will become crystal clear.
When the Technocracy Study Course was written in 1934 by M. King Hubbert and Howard Scott, it was literally intended to be the "bible" of Technocracy. It contained all of the basic elements of societal construction along with rules and principles for living.
Hubbert and Scott names education as one of the pillar service sectors of Technocracy was education. On page 232, they listed "The end products attained by a high-energy social mechanism on the North American Continent" as:
a high physical standard of living,
a high standard of public health,
a minimum of unnecessary labor,
a minimum of wastage of non-replaceable resources,
an educational system to train the entire younger generation indiscriminately as regards all considerations other than inherent ability—a Continental system of human conditioning. (emphasis added)
William Akin elaborated on this in his book, Technocracy and the American Dream (1978, p. 142).
A continental system of human conditioning will have to be installed to replace the existing insufficient educational methods and institutions. This continental system of general education will have to be organized as to provide the fullest possible conditioning and physical training… It must educate and train the student public so as to obtain the highest possible percentage of proficient functional capacity.
Since the basic need of society was technical expertise, their education system would abolish the liberal arts, which addressed outmoded moralistic solutions to human problems. It would essentially replace the humanities with the machine shop. In the process, members of society would be conditioned to think in terms of engineering rationality and efficiency. Man, in short, would then be conditioned to assume the character of machines, to accept "a reality understood in terms of machine-like function." 
Early Technocrats, thoroughly captivated by the vain religion of Scientism, believed that truth about man and the universe could only be discovered through science. As a result, the pioneer of behavioral psychology, B.F. Skinner, was a principal contributor to Technocrat understanding of human conditioning. It was a theory that they eagerly embraced and applied to their utopian model of Technocracy.
Skinner's association with the Technocracy movement has been well documented in academic literature. Alexandra Rutherford, for instance, wrote B. F. Skinner and Technology's Nation: Technocracy, Social Engineering, and the Good Life in 20th-Century America in the History of Psychology, in which she stated,
Skinner's efforts were part of a much larger social engineering tradition that received one of its fullest expressions in the Technocracy Movement of the 1930s.
The balance of Rutherford's paper detailed the "several philosophical and structural similarities between the Technocrats' and Skinner's social visions." 
The Technocracy Study Course is thoroughly dependent on this line of thinking, and every chapter stresses the importance of and need for "conditioning" of all members of society in order for Utopia to materialize. Of course, this goes well beyond just education, but early conditioning of young students was of paramount importance:
No conditioned response to a given stimulus can ever occur unless the subject has previously been through the conditioning experience involving this stimulus and the corresponding response. (p. 187)
Enter Common Core Education Standards
Although the modern drift of education toward Technocratic conditioning started in the early 1980s, it is not the purpose of this paper to present details that others have presented over the years. Rather, I will skip forward to the latest program called the Common Core Education Standards Initiative (CCESI) which has swept the American education system over the last 10 years.
CCESI was sponsored by the National Governors Association (NGA) and the Council of Chief State School Officers (CCSSO), both of which are non-governmental organizations. CCSSO is a progressive advocacy organization that focuses on "education workforce; information systems and research; next generation learners; and standards, assessment, and accountability."The NGA's membership is exclusively the Governors of each state and territory, but it presents itself as a political organization. 
It is important to note that both the NGA and CCSSO are completely independent of any government authority or accountability. 
Did funding for CCESI come from the federal government? No! Instead, the primary financier was the Bill and Melinda Gates Foundation, controlled by Microsoft pioneer Bill Gates – a Technocrat. In fact, over a 10 year period, Gates provided almost $500 million to various organizations to develop the curriculum according to his own personal vision of education. 
Furthermore, according to its own website, the resulting copyright for CCESI is tightly held by these same organizations:
NGA Center/CCSSO shall be acknowledged as the sole owners and developers of the Common Core State Standards, and no claims to the contrary shall be made. 
Parents today wonder why the nature and focus of education has changed so radically over the last 10 years. The simple reason is that it has been hijacked by private Technocrat-oriented organizations and funded by Technocrats like Bill Gates. To call this a monumental coup would be an understatement. 
Of course, the Technocrats had help and full cooperation from the federal government which had distributed Common Core to the individual states, -proof of how deep the Technocrat influence runs within our political structures.
In sum, Akin's observation of Technocracy's "Continental system of human conditioning" has proven correct: "It would essentially replace the humanities with the machine shop."
https://www.technocracy.news/day-10-technocracy-and-education/
Day 11: Technocracy And The Rise Of Techno-populism
If you want to start an argument in a room full of political scientists, just ask what they think about Populism. This is a vague term that means something to everyone and nothing to no one.
In the simplest sense, Populism is a movement of ordinary citizens against the elite whom they perceive are wrongly ruling over them. The problem is that it doesn't matter if the movement is left, right or centrist.
President Donald Trump is said to be riding the wave of Populism because he is perceived to be against the so-called "Deep State" of elites who have a stranglehold on the U.S. political system.
The recently deposed communist leader of Bolivia, Evo Morales, was said to have led a populist movement when he originally rose to power. Alas, things changed when a new and more right-leaning populist movement rose up to throw him out.
The sobering reality about all populist movements is that none of them actually know how to run a country. They know what they don't like but they have no practical policies that would fix things. Often, a populist group will focus on a single issue or narrow group of issues that have become important to it for any number of reasons, but when they are asked about broader policies to run the entire nation, the discussion falls apart.
The Technocrat Appeal
Typically, Technocrats are viewed as polar opposite to populists, and for good reason. Technocrats are often unelected and unaccountable for their actions, and they make important decisions without any connection to the will of the people.
Nevertheless, Technocrats know how to get things done and make things work. This is the exact point where populists and Technocrats find common ground, giving rise to a new term called "Techno-populism", or a blending of Populism with Technocracy.
Techno-populism has a broad meaning, as does Populism. Even Wikipedia notes that "[t]he diverse range of movements along the political spectrum indicates that techno-populism can be used as a tool by any ideology that presents itself as a party for the people." The modern use of the term was popularized just after the 2008 financial meltdown.
Dubbing this trend Techno-populism is very accurate because it describes much of what is happening in the Western world today. President Trump was elected on a populist surge but promotes Technocrats to actually make things run. The military, for instance, is full of Technocrats who prosecute armed conflicts. The Internet of Things and 5G are being promoted from the top down. Technocrat influence is likewise seen in the departments of Energy, Transportation, Homeland Security, Environmental Protection and Education. In fact, it was data-minded Technocrats who manipulated both social and traditional media to make the election possible in the first place.
In Europe, three instances of Techno-populism have been identified by political scientists: the Five Star Movement in Italy, Podemos in Spain, and the Pirate Party in Iceland. England's BREXIT movement is very close to such a declaration.
Even the elitist London School of Economics blog recognizes Techno-populism:
The Five Star Movement and Lega's nomination of Italian law professor Giuseppe Conte as the next Prime Minister of Italy presents a puzzle: why would an apparently 'populist' government nominate a Prime Minister who fits the mould of a technocrat? Chris Bickerton writes that given the Five Star Movement's history, we should not be surprised at the nomination of Conte. The party stands for a curious blend of technocracy and populism, and is representative of a new type of 'techno-populist' party that is emerging elsewhere across Europe.
When Franklin Delano Roosevelt was seated as President in 1933, he was challenged by the early Technocrat leaders to declare himself dictator in order to implement Technocracy. He refused the "offer" but had no problem admitting scores of Technocrats into his administration to run the country.
In Nazi Germany, Hitler outlawed the Technocracy, Inc. movement because he could tolerate no competition, but then he relied heavily upon Technocrats to build his Fourth Reich.
At the end of WWII, President Truman authorized top-secret Operation Paperclip to bring some 1,600 Technocrat scientists and engineers from Nazi Germany to America and place them in top positions within our own government. Of special note were rocket scientists and aerospace engineers.
The only valid observation here is that Technocrats are always in demand by political leaders, who have no reservation about using them to further political objectives. Political administrations come and go, but the underlying Technocrats continue on uninterrupted.
In today's world, the curious attraction between Populists and Technocrats is akin to a moth being attracted to the flame: Populists cannot prevent being ultimately dominated and burned by Technocrats.
https://www.technocracy.news/day-11-technocracy-and-the-rise-techno-populism/
Day 12: Rejecting Technocracy
Having just written eleven essays showing how Technocracy is a malignant cancer growing at breakneck speed all around the world, and especially in the United States, I will not sugar coat either the problem or the solution.
Four years ago, I wrote my first book on Technocracy, Technocracy Rising: The Trojan Horse of Global Transformation. I purposely used the term "Trojan Horse" to express that this has been a well-disguised sneak attack from the very beginning.
Today, the trap door is open and the attackers are pouring out. They are in plain view, working their craft to ensnare us into a Scientific Dictatorship.
Yet, Americans continue in oblivion, distracted by every imaginable political sideshow that has no substance, and entertained by a constant parade of bread and circuses.
Our epitaph could well read, "America: Alas, She Died In Her Sleep".
In the meantime, there are thousands of Americans diligently defending their local communities from the various tentacles of Technocracy: Smart Grid, property rights abuses, 5G rollout, government mandated vaccinations, surveillance cameras, global warming and so many more.
To have any significant impact to actually STOP Technocracy, this force needs to replicate itself at scale and with great speed.
It is essential to understand that the national government will not and cannot save your local community, city or county. Washington is already swimming with Technocrats who are using the Federal apparatus to promote Technocracy throughout America. The last and only line of defense is in your local cities, towns and counties. This successful strategy has been proven time and time again, and it works.
Target The Achilles Heel
In Day 6: Technocracy's Necessary Requirements, I listed the original items that need to be in place for Technocracy to take hold. These requirements were clearly stated in the Technocracy Study Course and they are just as valid today as they were in 1934.
To the extent that we can block or scramble any of those requirements, we can deal a serious blow to advancement of Technocracy and Technocrats. Thus, it is imperative to focus on these things:
Smart Grid, Smart Meters, Alternative Energy – There is no doubt that the national power grid needs to be updated, but not in a way that seeks to control energy. There is no energy shortage and there is no demonstrated need for "alternative energy". Stop those plans. Expose them. Educate your local officials to not fall prey to the false narrative that the world will end in 12 years if they don't take action. Demand that your local and elected officials personally write all city and county ordinances and block outside lobbyists from having any foothold.
5G rollout and Internet of Things – If Technocrats fully implement 5G, artificial intelligence programs will take over the Internet of Things. By stoping 5G Small Cell antennas from being erected in your community, you could deal a fatal blow to near-term plans for Technocracy.
Surveillance cameras, license plate readers, militarization of police – Again, these are local issues that can only be addressed locally. Demand that your local leaders re-cast your law enforcement as peace keepers instead of military wannabes. Do not trade security for privacy.
Demand data privacy – Your local officials can create and pass binding resolutions that literally tie technocrats in knots when they are denied free access to your data. Your city exists to protect the rights of its citizens; make them work at it!
Reject regionalization – Most UN policies for Agenda 21 and Sustainable Development, aka Technocracy, are imposed through regional governance entities called Councils of Governments. These organizations are patently unconstitutional and you should demand that your city, town and county withdraw from and reject all such regionalization.
Education reform in your local schools – Any and all outside influence over education and curricula must be rejected, with control being returned to parents and local teachers. If they refuse, encourage everyone in your community to get their children out of government schools and into private or home school situations. As documented in Day 10: Technocracy and Education, human conditioning promoted by Technocracy is toxic and NOT eduction.
This is not an exclusive list, and I will reserve the right to edit or add to this article in the future. However, I hope you get the idea that you have the power in your hands to make immense changes in your local community that will stop Technocracy and Technocrats dead in their tracks.
Turn off the TV. Quit wasting time shaking your fist at Washington theatrics. Get up. Get out. Meet people where you live, shop, raise children, etc. Make a difference. Sure, you may get some resistance, but I can virtually guarantee that you will be shocked by the numbers of fellow citizens who are thinking the same as you are.
Despite our efforts to the contrary, it is possible and perhaps even probable, that Technocracy will win and throw us into a Scientific Dictatorship from which there is no escape. On the other hand, Americans have overcome seemingly insurmountable enemies in our past, but only to the extent that we came together as AMERICA and threw off the forces that sought to bury us.
Where do you stand?
https://www.technocracy.news/day-12-rejecting-technocracy/