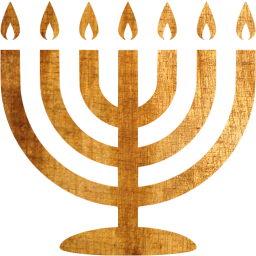 We have included the following Teachings and Articles for your spiritual growth and stimulation. A point to remember is that these are the interpretations and teachings of man. Only The Scriptures contain the Word of YHWH and only His Spirit can lead you to Truth – John 14:26, JOHN 16:13, 1 John 2:27.
These teachings and articles do however, to a large extent, reflect our belief and we would therefore like to share them with you.
These articles will challenge traditional thinking and popular doctrine. Hopefully they will draw you closer and into a deeper relationship with The Father – YHWH our Elohim.
We would also like to state that we do not necessarily endorse everything that the author states or their broader beliefs. What is important is to accept  that we are all on a journey with YHWH (having entered through the narrow gate – Matthew 7:13 &14) and may be at differing stages of our growth.
I personally don't believe that anybody walking this planet has all the Truth at this time but what I do believe is that we 'believers' are on a journey in this life and what is important, is to be travelling along the correct narrow path, in the right direction – towards the Light. 

The articles entitled 'Traditions Traditions' and 'Would Your Church Allow You To Be Like Jesus (Yahushua)' provide a good starting point.
 
Please pray for Wisdom and guidance before you read.
Links to Articles, Teachings and Books
The Way of YHWH
Below is an enlightening video on the way of the Almighty.
This is part 1 of a 5 part series.
Scripture portions taken from 'The Scriptures', Copyright by Institute for Scripture Research. Used with permission".